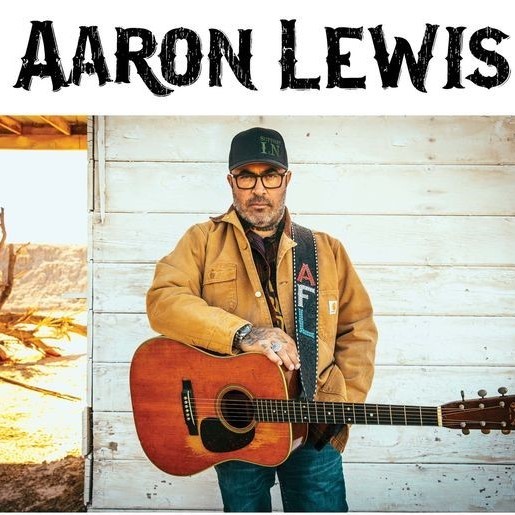 Aaron Lewis returns to Chesterfield Amphitheater May 21st, 2021!
__________________________
Schedule
5:00 PM - Box Office Opens
6:00 PM - Doors
7:00 PM - Ira Dean
8:00 PM - Aaron Lewis
9:30 PM - End of Show
Food Trucks
Artist Biography
Known for his outspokenness, impassioned live show and Outlaw Country tunes, Aaron Lewis is back with a new album, the Buddy Cannon-produced STATE I'M IN (The Valory Music Co.). Lewis wrote six of the 10 tracks, which also features cuts by acclaimed songwriters Dan Tyminski and the late Keith Whitley, among others. STATE I'M IN is the follow-up to SINNER, which went No. 1 on Billboard's Top Country Albums, Top 200 Albums, and Top Digital Albums Charts upon release chart and blasts through today's Country music doldrums like a shot of 100-proof whiskey, with the singer making zero compromises with either himself or the restrictions of a format that seems to have abandoned its rougher tendencies in favor of pop and '70s rock inclinations largely lacking in grit. Lewis, who fronted the wildly-successful Rock group Staind, has sold 13 million albums worldwide and four consecutive top three debuts on Billboard's Top 200, including the single "It's Been Awhile," which remains the most-played rock song of the decade.
FAQ
Is there Accessible Parking/Entrances? ›
What Do We Do In The Event of Inclement Weather? ›
How Do I Rent The Chesterfield Amphitheater? ›
Will Food And Beverage Be Provided? ›
Where Can I Find More Information About The Chesterfield Amphitheater? ›
COVID-19 is highly contagious and is known to spread mainly from person-to-person contact. By attending an event, program or visiting a City of Chesterfield facility, you agree: (1) to abide by the procedures established by the St. Louis County Dept. of Health and the CDC to help protect attendees and staff; (2) to voluntarily assume the risk that you and/or your family may be exposed to or infected by COVID-19 at any and all Chesterfield events, programs or facilities; (3) to assume all the risks of attendance and participation for you and your family; (4) to waive all liability against the City of Chesterfield and all other parties associated with the event, programs and facilities; and (5) to agree to indemnify the City of Chesterfield for any claims brought against the City of Chesterfield by any person you have agreed to assume the risk for under these terms.