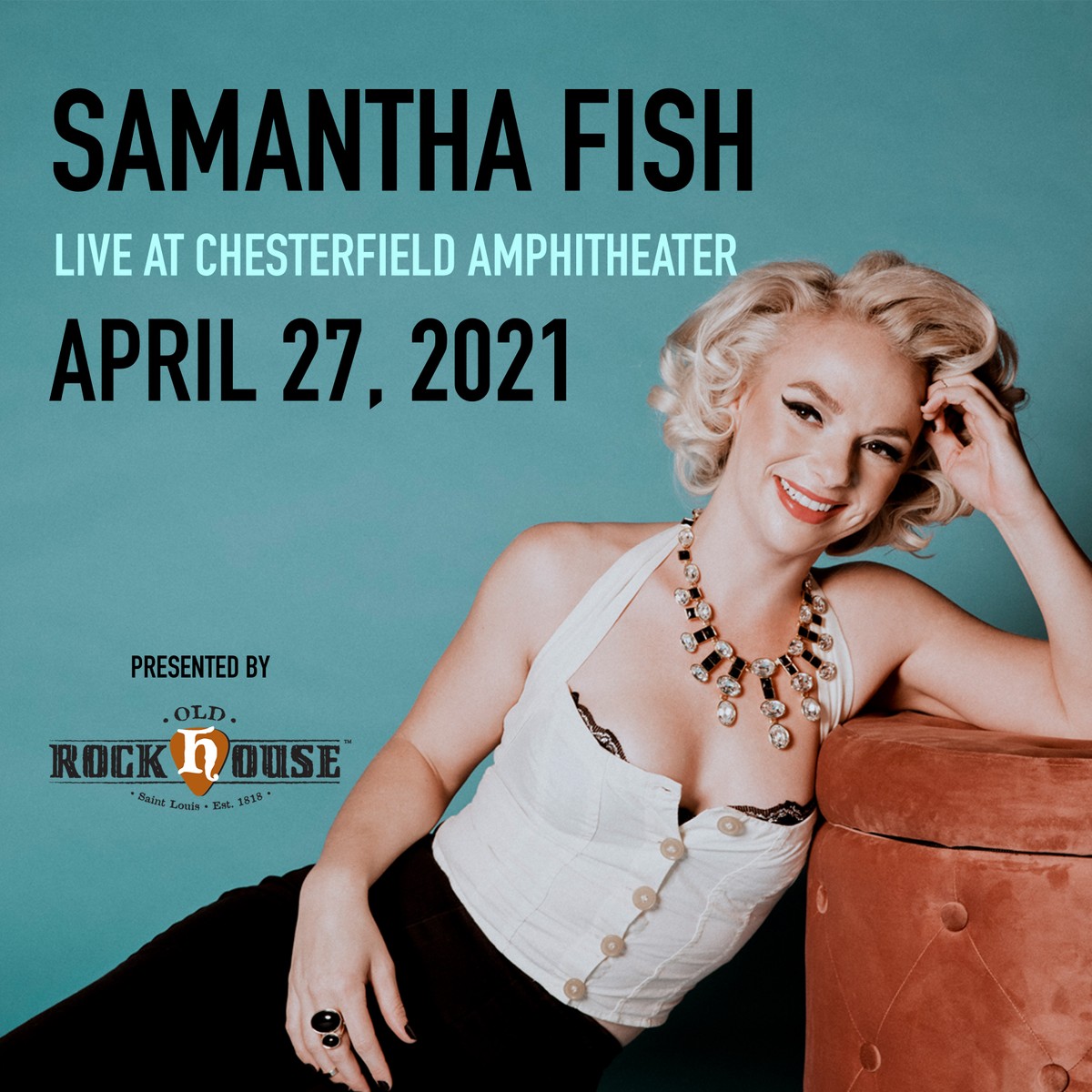 Samantha Fish makes her Chesterfield Amphitheater debut this spring! Presented by Old Rock House.
Opening Act: Patrick Sweany
__________________________
Schedule
TBD
Food Trucks
TBD
Artist Biography
Anyone who has ever heard Fish's previous albums knows that she had earned a place in the top rank of contemporary blues guitarists and that her voice can wring the soul out of a ballad and belt out a rocker with roof-shaking force. And, rest reassured, those virtues are fully in evidence on Kill or Be Kind. But each of the songs on the album does far more than simply provide a setting for Fish's pyrotechnics. The tell captivating stories, set up by verses that deftly set the scene, choruses that lift with real feeling, and hooks that later rise up in your thoughts, even when you're not aware that you're thinking of music at all. It's the kind of songwriting that emerges when raw talent is leavened by experience and aspiration, and when a committed artist genuinely has something to say. Those qualities make Kill of Be Kind a genuine artistic breakthrough for Fish.
FAQ
Is there Accessible Parking/Entrances? ›
What Do We Do In The Event of Inclement Weather? ›
How Do I Rent The Chesterfield Amphitheater? ›
Will Food And Beverage Be Provided? ›
Where Can I Find More Information About The Chesterfield Amphitheater? ›
COVID-19 is highly contagious and is known to spread mainly from person-to-person contact. By attending an event, program or visiting a City of Chesterfield facility, you agree: (1) to abide by the procedures established by the St. Louis County Dept. of Health and the CDC to help protect attendees and staff; (2) to voluntarily assume the risk that you and/or your family may be exposed to or infected by COVID-19 at any and all Chesterfield events, programs or facilities; (3) to assume all the risks of attendance and participation for you and your family; (4) to waive all liability against the City of Chesterfield and all other parties associated with the event, programs and facilities; and (5) to agree to indemnify the City of Chesterfield for any claims brought against the City of Chesterfield by any person you have agreed to assume the risk for under these terms.