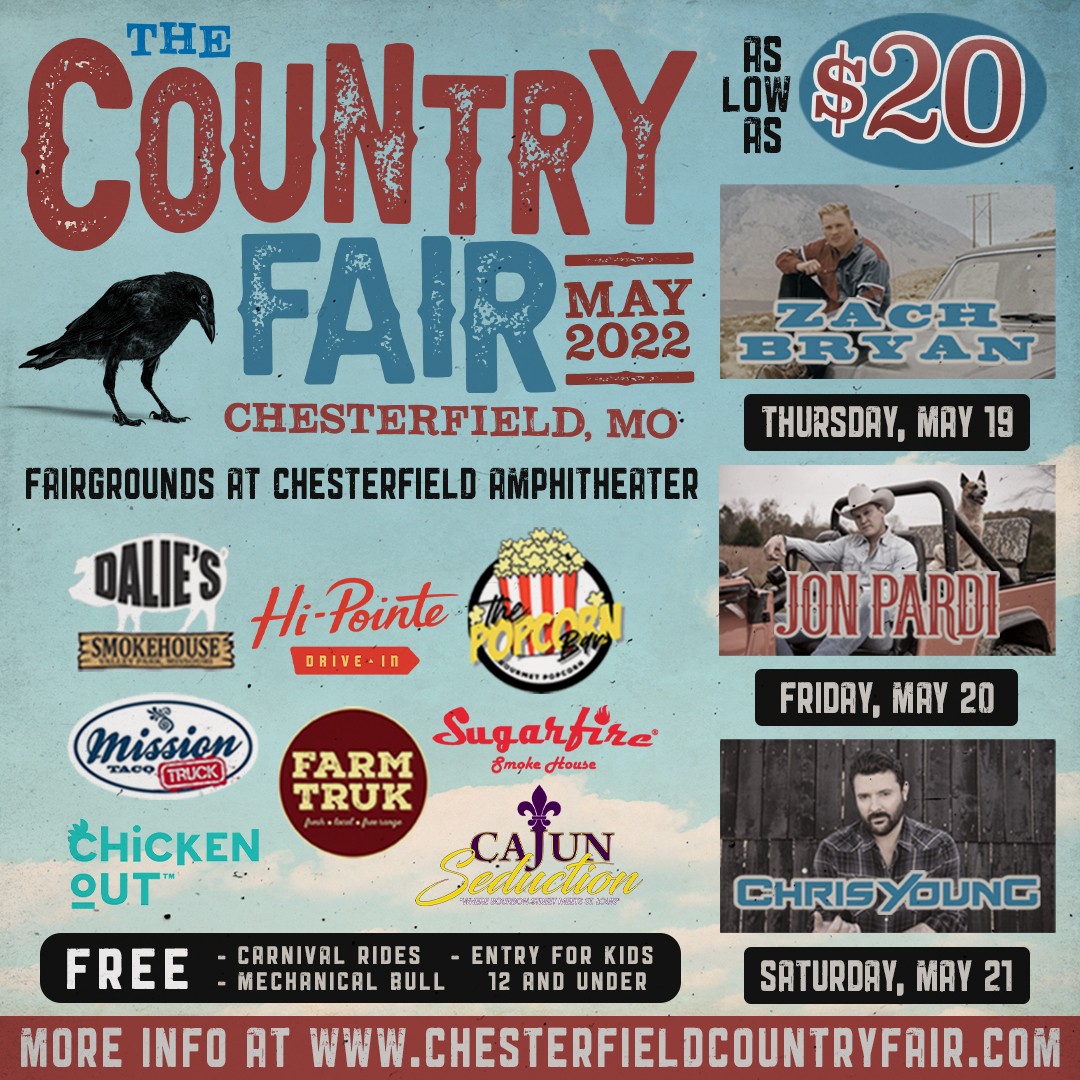 The Country Fair - DAY 1 ft. Zach Bryan
Charles Wesley Godwin, Jonathan Peyton
Please Note: The Country Fair is NOT taking place inside of the Chesterfield Amphitheater. The Fairgrounds consist of the large area of land located directly outside of the amphitheater.
TICKETS ON SALE NOW!
FRIDAY LINEUP
7:00 PM - Jonathan Peyton
7:55 PM - Charles Wesley Godwin
9:00 PM - Zach Bryan
*all set times are subject to change without notice
ABOUT
The Country Fair is a 3-day family friendly event hosting national, regional, and local country music acts. A ticket to the fair includes free carnival rides, mechanical bull, Honky Tonk featuring live music by the Drive by Boys, kids 12 and under are free, and tickets are as low as $20 dollars!
Elevated food experiences, led by the team at Sauce Magazine, include regional favorites like Sugarfire Smokehouse, Chicken Out, Hi-Pointe Drive-In, The Popcorn Bar, Cajun Seduction, Farmtruk and more.
The Country Fair offers food, live music, carnival games, VIP areas, as well as local and regional artisans and businesses where all are welcome to celebrate music and the community!