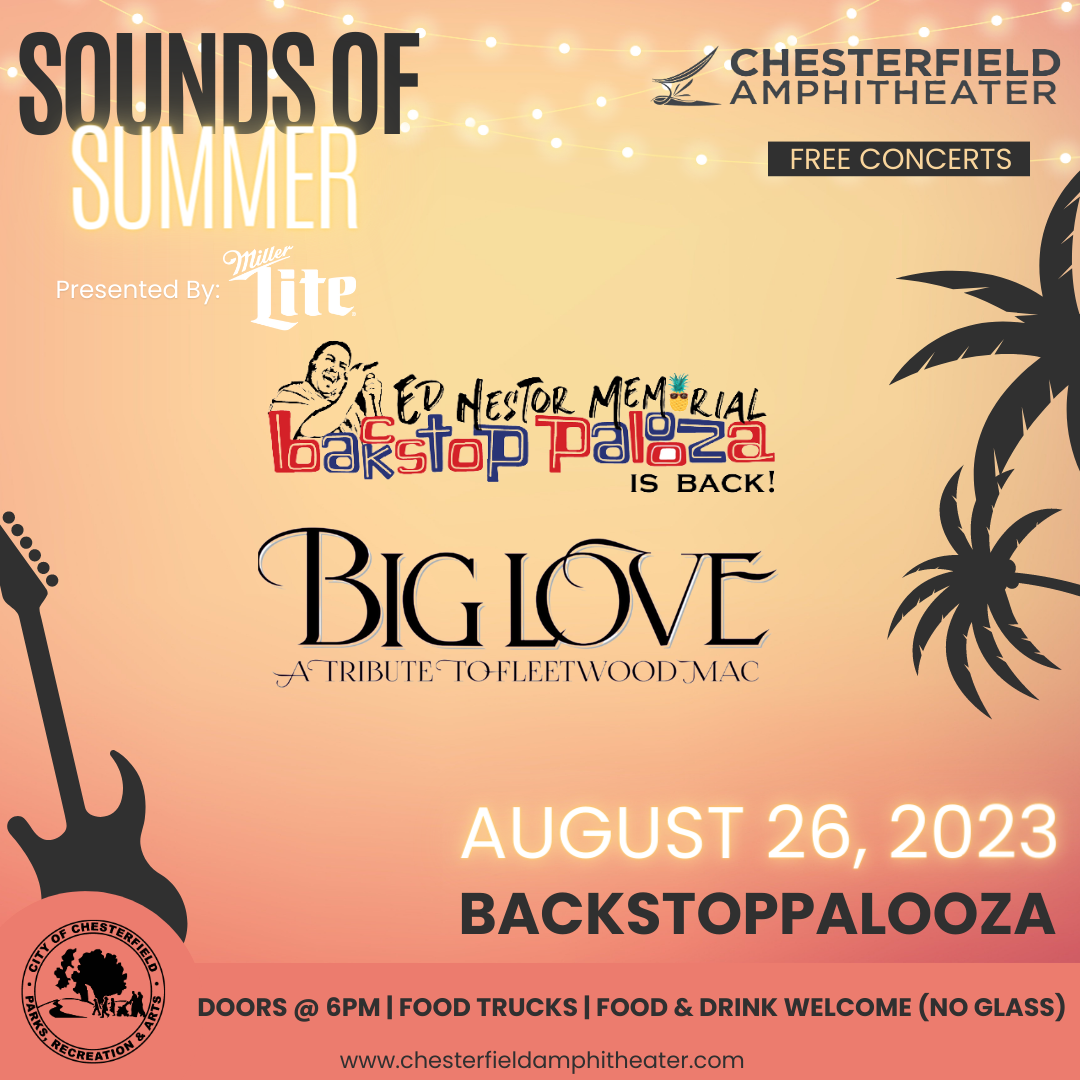 Big Love: A Tribute to Fleetwood Mac at BACKSTOPPALOOZA
Backstoppalooza is BACK! Mark your calendars for August 26th at the Chesterfield Amphitheater, featuring our headliner: Big Love - A Tribute to Fleetwood Mac! We hope to see all of your friendly faces out supporting a great cause!
FREE ENTRY - NO TICKETS REQUIRED!
ABOUT BACKSTOPPALOOZA
The annual Backstoppalooza fundraiser concert will be held on Saturday, August 26, 2023 at the Chesterfield Amphitheater. All of the proceeds from Backstoppalooza (food and beverage sales) support Backstoppers (excluding production and band costs). Donations to Backstoppers will be encouraged and collected at the event. Backstoppalooza has raised over $400,000 for Backstoppers, Inc. since 2013!
Support the event by donating here.
The BackStoppers is solely a recipient of the proceeds and not an organizer of the event.
*FREE EVENT* NO TICKETS REQUIRED
The Sounds of Summer Concert Series is FREE to the community. No ticket is required, however all guests will still go through the security checkpoint. For Sounds of Summer Concerts, guests are welcome to bring in their own snacks (no full meals) and alcoholic/non-alcoholic beverages (no glass).
__________________________
Schedule
6:00 PM - Doors
6:30 PM - Show Starts