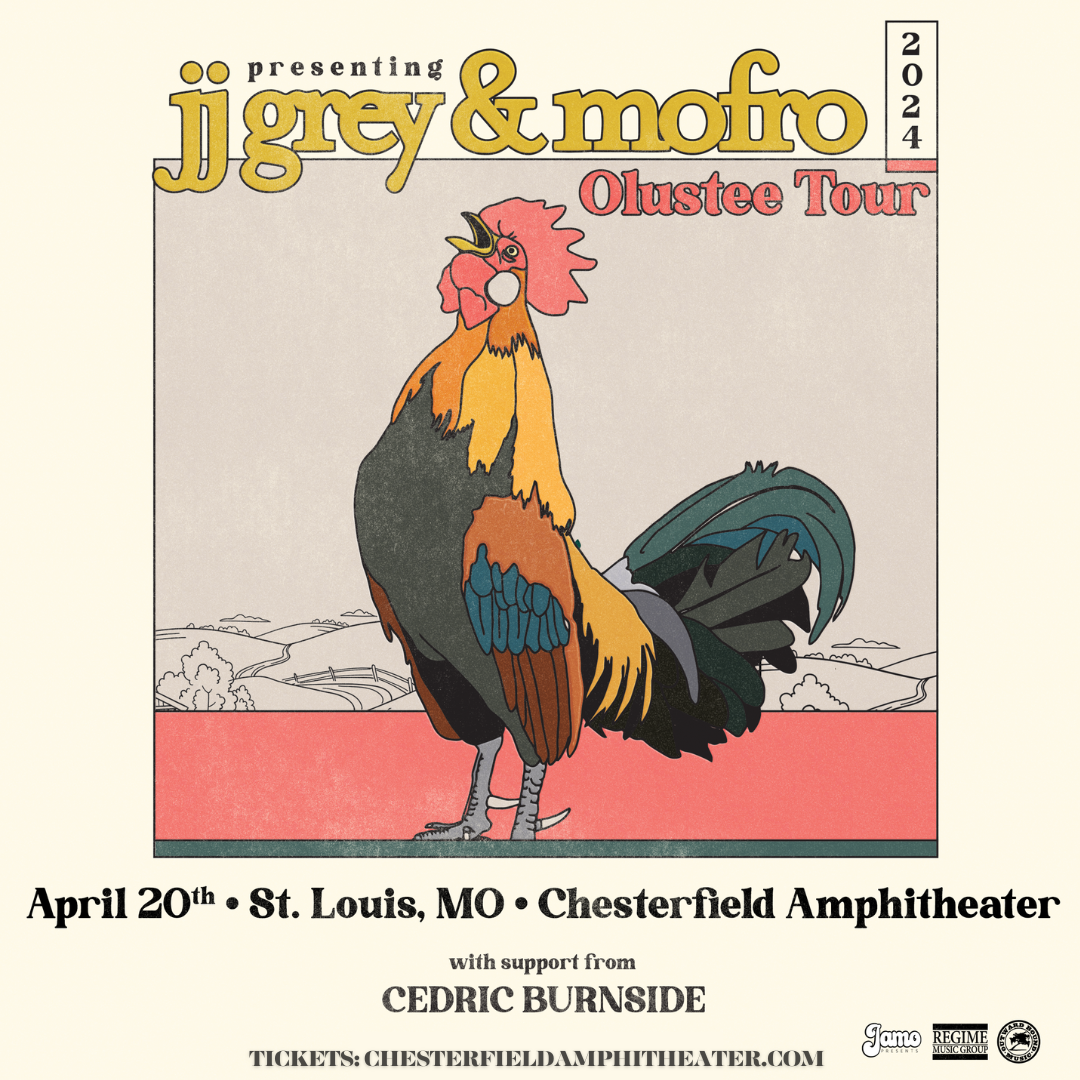 JJ Grey & Mofro
Cedric Burnside
JJ Grey & Mofro with Cedric Burnside LIVE at the Chesterfield Amphitheater on April 20th, 2024! Tickets on sale November 10th, 2023 at 10am!
About JJ Grey & Mofro
From the days of playing greasy local juke joints to headlining major festivals, JJ Grey remains an unfettered, blissful performer, singing with a blue-collared spirit over the bone-deep grooves of his compositions. His presence before an audience is something startling and immediate, at times a funk rave-up, other times sort of a mass-absolution for the mortal weaknesses that make him and his audience human. When you see JJ Grey and his band Mofro live—and you truly, absolutely must—the man is fearless. On stage, Grey delivers his songs with compassion and a relentless honesty. Grey and his current Mofro lineup offer grace and groove in equal measure, with an easygoing quality to the production.
Seating Details:
Pit - Provided Fixed Seat
Reserved - Stadium Style Seating
Lawn - Chairs and Blankets Allowed
Schedule:
6:30pm - Doors
7:30pm - Show Starts
*Door times, set times and opening acts are all subject to change*
Food Trucks:
TBD