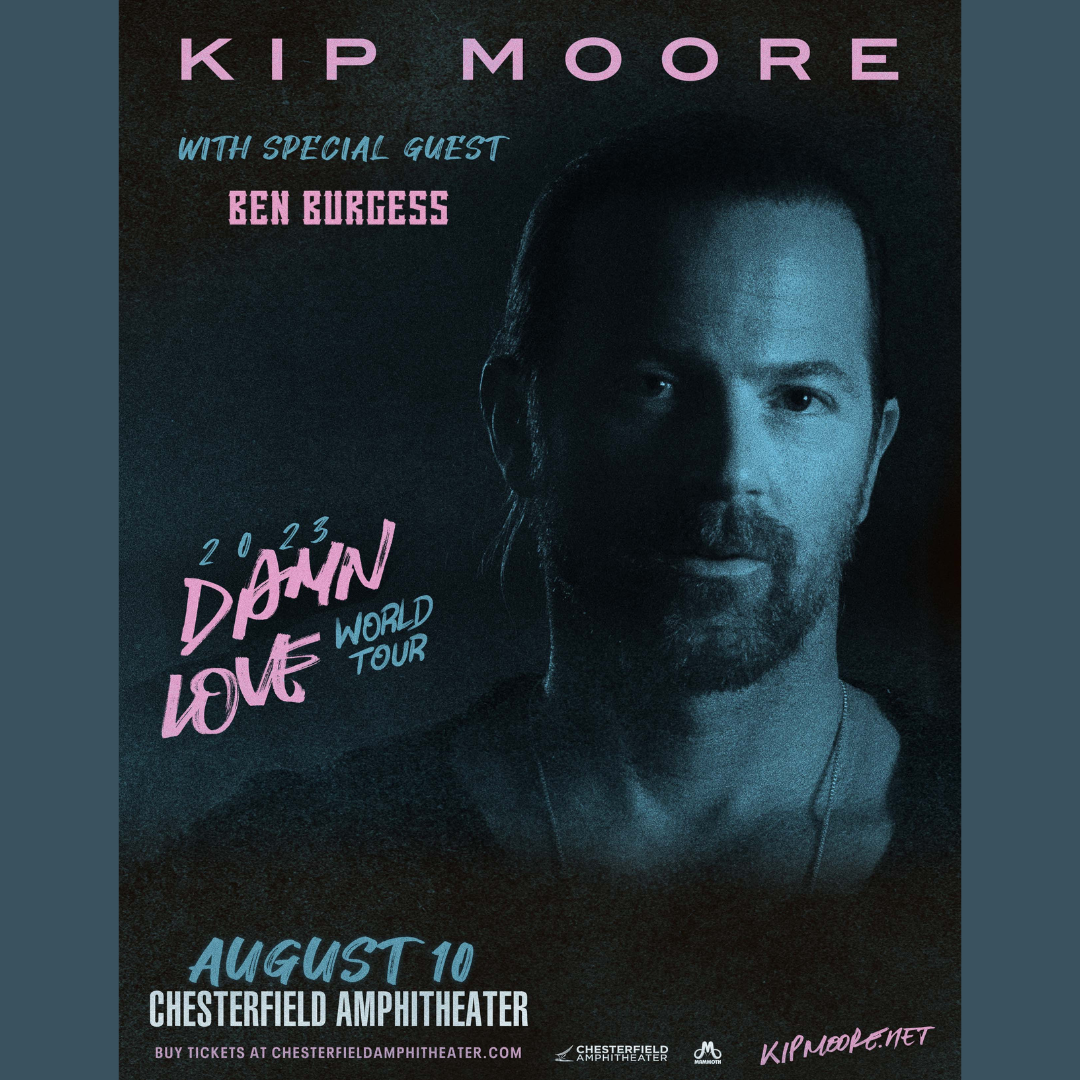 Kip Moore with Ben Burgess LIVE at the Chesterfield Amphitheater on Thursday, August 10th! Tickets on sale May 19th!
About Kip Moore:
For the past couple of years, Kip Moore has spent most of his time on the road, building one of country music's most loyal audiences show by show and plotting what would become his sophomore album, Wild Ones. He was a road warrior, living out of a tour bus with his bandmates and playing more than 200 shows per year. For a songwriter who'd grown up in a quiet pocket of southern Georgia, performing to crowds across the world — crowds that knew every word to his best-selling debut album, Up All Night — felt like a dream come true.
Somewhere along the way, though, the highway became a lonely place. The routine was always the same: pull into town, play a show, pack up and leave. There was no stability, no comfort. Things weren't much easier at home in Nashville, where Moore —whose first album had sent three songs to the top of the country charts, including "Beer Money" and "Hey Pretty Girl" —found himself receiving plenty of unsolicited advice from people who wanted to keep the hits coming…at any cost.
Seating Details:
Pit - Standing Room Only
Reserved - Stadium Seat
Terrace - Provided Fixed Seat
GA Lawn - Chairs and Blankets Allowed
Food Trucks: