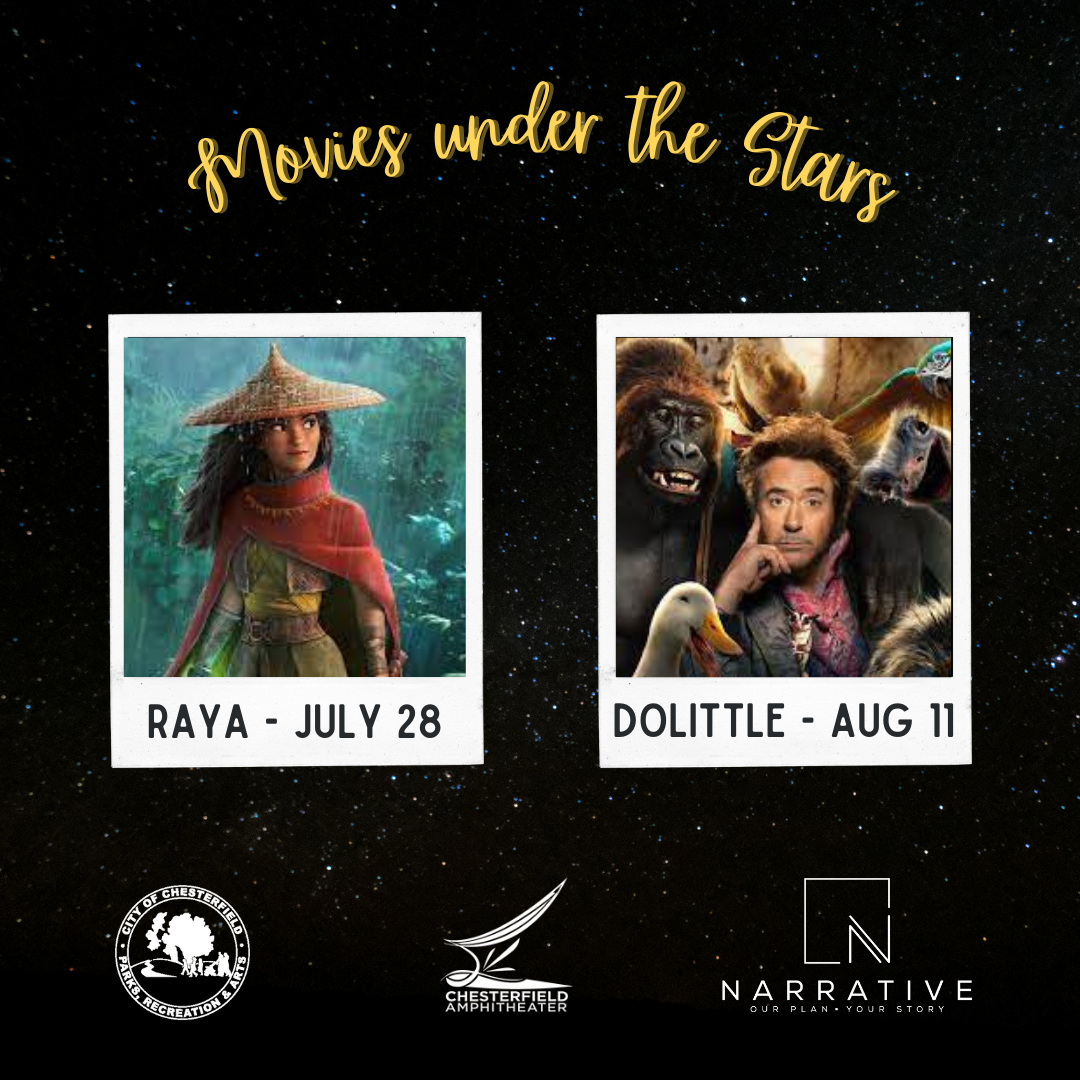 Movies Under the Stars: Raya and the Last Dragon
The Chesterfield Amphitheater is excited to show Raya and the Last Dragon on July 28th, 2021 for FREE!
A huge thank you to our sponsors, Narrative Real Estate, for also providing us the opportunity to play the movie onto the roof of the amphitheater with laser projection technology! Needless to say, this years Movies Under the Stars is going to be EPIC!
Schedule:
Doors - 6:30 PM
Movie Begins - 8:14pm-8:44pm (light dependent)
Food/Drink Vendors:
Tipsy Pony
Kona ice
Red Dirt Revival